Infrastructure funds deliver 91% over the past year
Of the 21 schemes in the category, seven have given a return of more than 100 per cent in a year.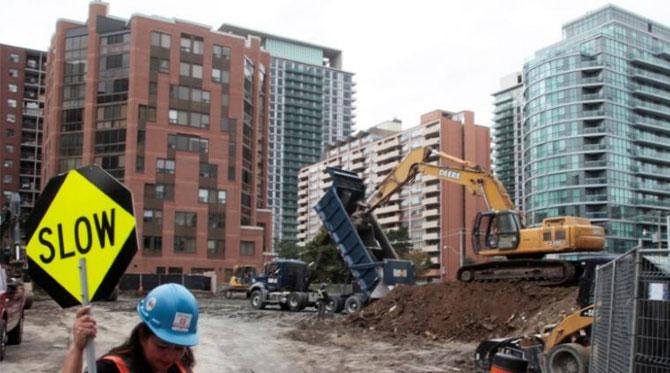 Infrastructure funds, which bet on stocks closely linked with infrastructure development in the country, have emerged as one of the best-performing categories over the past year.
They have generated an average return of 90.63 per cent — the third-best, after technology funds and small-cap funds.
Of the 21 schemes in the category, seven have given a return of more than 100 per cent in a year.
Quant Infrastructure Fund and IDFC Infra fund have delivered 123 per cent and 112 per cent, respectively, shows the data from Value Research.
Fund managers say that the surge in infra funds is largely due to the government's thrust on infrastructure creation for faster economic growth.
"The previous two decades had seen India navigate an uneven journey when it came to investment in infrastructure.
"After a strong capex cycle between 2003 and 2010, the momentum was lost until recent years, when again we saw a fresh government push for spending on roads, buildings, and water," said Amit Nigam, fund manager at Invesco Mutual Fund.
Stocks — such as Larsen and Toubro (L&T), UltraTech Cement, NTPC, and Bharti Airtel — have been top holdings of a few infrastructure funds.
L&T and UltraTech Cement have returned 108 per cent and 99 per cent, respectively, over the past year, shows the Value Research data.
Senior executives in the MF industry also believe that the National Infrastructure Pipeline (NIP) and National Monetisation Plan (NMP) to monetise assets worth Rs 6 trillion over FY22-25 create another enabler for infra stocks in India.
Also, the low-interest rate environment can facilitate credit growth.
Several infrastructure funds were launched during the bull market of 2004-07 but for an extended period, they had failed to deliver a good return due to the global financial crisis.
In the past years, infrastructure funds have given an average return of 12.29 per cent against large-cap funds' 14.68 per cent.
Industry participants suggest investors should not invest in such thematic funds only because of past performance.
"Infra funds are too volatile…. Such funds deliver returns only during the euphoric markets," said a official from the industry.
Since 2013, infra funds, on average, have given a negative return in three years and in single digits in another three years.
Only in 2014 and 2017, they had managed to deliver 59.46 per cent and 47.95 per cent, respectively.
Photograph: Chris Helgren/Reuters
Source: Read Full Article