Boebert blasts Facebook over continued Trump suspension, calls for antitrust action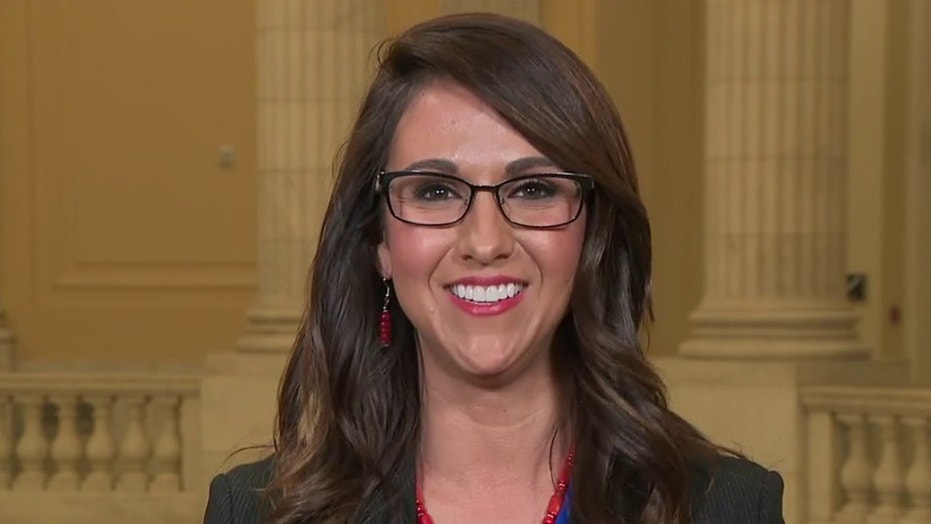 Rep. Lauren Boebert: Equality Act 'is anything but equality'
Colorado Republican joins 'Fox News @ Night' to discuss the sweeping legislation pushed by progressives
Rep. Lauren Boebert, R-Colo., called Wednesday for Facebook to be broken up after the social media giant's oversight committee affirmed a decision to suspend former President Donald Trump's account following the Jan. 6 riot at the Capitol.
"It blows my mind when Facebook tries to act as the judge, jury and executioner when it comes to regulating our free speech," Boebert said in a statement. "Congress has given major corporations like the MLB and Facebook privileged exemptions from antitrust laws for years, allowing them to have an unfair advantage.
"It was wrong to give corporate welfare to begin with, and it is still wrong now. It is time for woke leftist corporations to lose their privileged status and be broken up," she added.
Boebert has courted controversy since entering Congress earlier this year. Last month, she wore a space blanket during President Biden's first speech to congressional lawmakers to protest his administration's handling of the crisis at the southern border.
The congresswoman has also been a vocal critic of efforts to impose tighter gun laws following mass shootings in Colorado and Georgia. She has argued that the Biden administration's gun control push infringes on the Second Amendment.
In February, Boebert drew criticism from Democratic lawmakers after she displayed several guns in the background during a virtual meeting.
Source: Read Full Article