CDC's new recommendation for vaccinated people to resume wearing masks faces intense backlash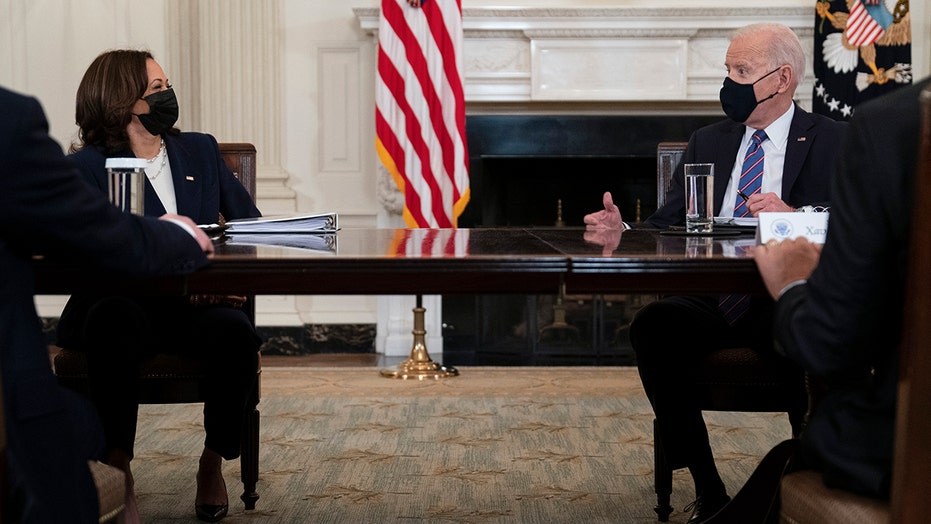 Media top headlines July 27
In media news today, PolitiFact declares that claim Biden, Harris distrusted COVID vaccine under Trump is 'false,' an ESPN writer says he was troubled by the American flag at the Tokyo Olympics, and Biden calls a reporter a 'pain in the neck' following her question about the vaccine mandate for VA front line workers.
The Centers for Disease Control and Prevention faced major backlash on Tuesday for announcing its recommendation that vaccinated people return to wearing masks indoors.
The CDC announced plans to recommend that some vaccinated people should resume wearing masks indoors "under certain circumstances." This followed with an additional recommendation that everyone in K-12 schools should resume wearing masks regardless of vaccination status.
This announcement came one week after the CDC previously stated it had "no plans to update" its mask recommendations, though CDC panels recently recommended "fully vaccinated, immunocompromised patients" should continue wearing masks.
Backlash to the decision was came from people of all backgrounds, including: doctors, journalists, and politicians who criticized the CDC for what they called to be an about-face move from the organization.
Republican Texas Sen. Ted Cruz tweeted, "Hell no. This is politics, not science."
The White House announced that it is ready to comply with the new recommendations.
"I think the clear data shows that this pandemic is killing, it is hospitalizing, and it is making people very sick who are not vaccinated. That still continues to be the case regardless of what the mask guidance is," White House Press Secretary Jen Psaki responded. She maintained that "the vaccines work."
Source: Read Full Article